Hotel Operations – Short Courses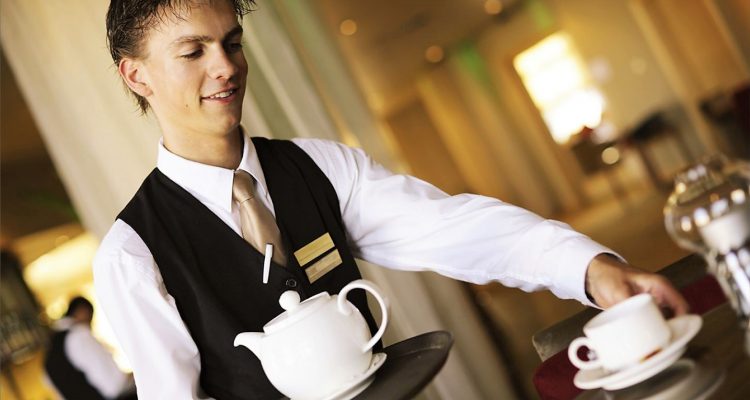 Study program accredited in Latvia
"Hospitality Operations"  is a professional development education program that allows you to learn the specifics of work in the most important departments of hotels and other tourist accommodation – front office, guest service and housekeeping department, food and beverage departament,  learning to provide the basic services.
The program was developed by the academic staff of HOTEL SCHOOL in 2018.
---
Subjects of the program
The Contemporary Hospitality Industry
Front Office Operations Management
Managing Food and Beverage Operations
Managing Accommodation Services
Professional Identity and Practice
Civil Defence
---
Learning process and practice
Acquisition of the program will take 5 months or 1 semester, during which 260 contact hours are planned. The training includes lectures, seminars and workshops (eg on restaurant service, housekeeping facilities etc.). Field trips to various hospitality companies and guest lectures by industry professionals are also organized.
The program is partially implemented as on-the-job education, which means that practical training in certain subjects takes place in real hospitality companies in Latvia or abroad – Italy, Spain, Greece, Germany, etc. During practical training abroad, students receive a monthly stipend (lodging and boarding costs are covered by the employer). Learn more about internships and scholarships.
A final examination must be taken at the end of the program.
---
Tuition fees
The program tuition fee is EUR 1,500 per year for EU citizens and EUR 3,200 per year for non-EU citizens. EU citizens can pay by a month. Admission to the program is free of charge. Find out more.
---
Program accreditation data
The educational program "Hotel Services" is accredited until 01.12.2020. (License No. P-16735, Accreditation document No. AI 12948). Graduates of the program receive a state-recognized educational document – a professional development education certificate. Certificate sample.
---
Career and progression opportunities for graduates of the program
The acquired education allows to work in local and foreign hotels and resorts, being in charge of providing basic tourist accommodation services to guests.
By continuing to acquire education at HOTEL SCHOOL, it is possible to receive the first level higher professional education and the 4th level professional qualification "Hotel service organizer" only in 2 years!
---
Requirements for applying to Latvian professional development education programs
Admission to the education program is possible after obtaining general basic education. Applicants are required to know the language in which the program is being delivered. HOTEL SCHOOL can arrange a language test in person or via Skype.
Read the full admission rules for professional development education programs.
---
Comment
 Anita Brutāne, Student service specialist:
"This is a vocational education program that will be suitable for those learners who have not yet completed secondary education or who want to acquire knowledge and skills in the required profession in the shortest possible time."