Erasmus+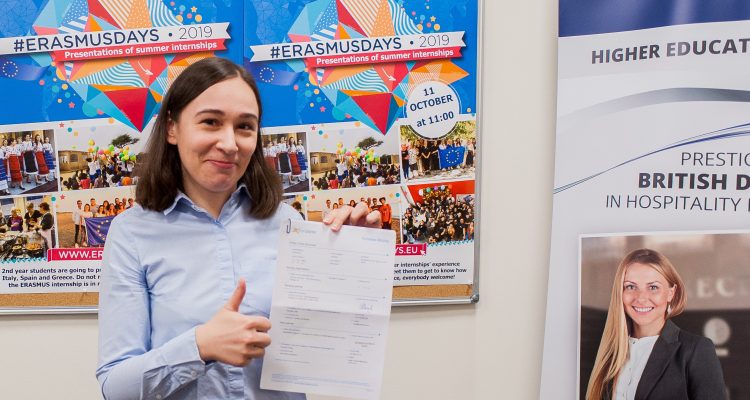 Student mobility with Erasmus+ support
HOTEL SCHOOL actively uses the opportunities created by the European Union's Erasmus+ program, providing students and graduates with the opportunity to participate in various activities with the financial support of the Erasmus+ program. This is mobility within the EU for the purpose of an internship or training for professional and personal development. Within the framework of Erasmus+ funded mobility, participants receive funding to cover travel and insurance expenses, accommodation, as well as daily allowances according to the rates set by the Erasmus+ program.
Every student has the opportunity to apply for participation in an Erasmus+ funded mobility. Erasmus+ project participants are selected through an open selection process. The results are announced in the HOTEL SCHOOL learning management system – www.e-hotelschool.lv .
Erasmus+ project coordinator:
Jūlija Pasnaka
julija@hotelschool.lv
Meetings must be arranged in advance at the Academic Department.