Hospitality (BTEC 3)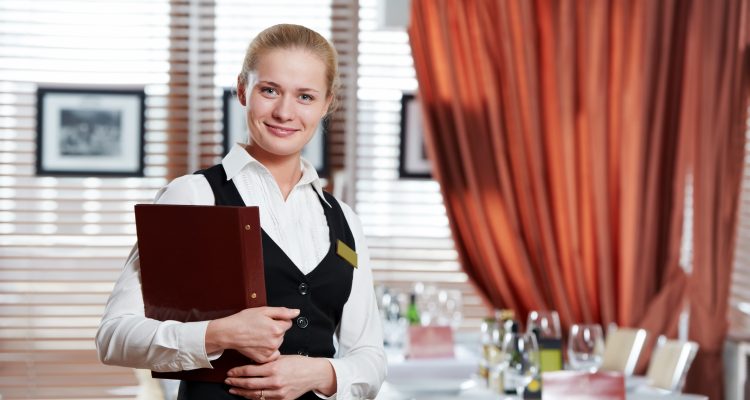 Study program accredited in the united Kingdom
The BTEC Level 3 National Diploma in Hospitality is the Level 3 professional qualification in hospitality of the UK National Qualifications Framework.
Vocational qualifications help level 3 students develop the practical knowledge, skills and understanding they need to prepare for their chosen career. The qualification allows to hold the following positions – hospitality specialist, customer relations specialist, restaurant dining room supervisor, waiter, cook.
The program was developed in the united Kingdom in 2010, but from September 2020, an updated version of the program will be introduced. Within the framework of the program, the provision of the most important hospitality services and guest service in accordance with the quality standards accepted in the world is mastered.
---
Subjects of the program
 1st year
The Hospitality Industry
Providing Customer Service in Hospitality
Accommodation Operations in Hospitality
Front Office Operations in Hospitality
Food and Drinks Service
Contemporary World Food
Financial Control in Hospitality
Principles of Supervising Service Performance in Hospitality
2nd year 
Environment and Sustainability in Hospitality
Planning and Managing a Hospitality Event
Industry-related Project in Hospitality
---
Study process and internship
Acquisition of the program will take 1.5 years or 3 semesters, during which 120 British credit points must be collected.
As part of the learning process, learners receive a set of assignments, which are performed individually or in groups, at the end submitting various types of work – reports, presentations, photo or video reports on practical tasks, etc. These works form a portfolio of each learner. Learner assessment is performed by both the subject teacher and an independent assessor from the United Kingdom.
The program is partially implemented as on-the-job education, which means that practical training in certain subjects takes place in real hospitality companies in Latvia or abroad – Italy, Spain, Greece, Germany, etc. During practical training abroad, students receive a monthly stipend (lodging and boarding costs are covered by the employer). Learn more about internships and scholarships.
---
Tuition fees
The program tuition fee is EUR 2,500 per year for EU citizens and EUR 3,100 per year for non-EU citizens. EU citizens can pay by semester and month.
BTEC programs charge a one-time registration fee of EUR 500 for registration in the Edexcel Online system in the UK. Registration fee must be paid after the signing of the agreement. Admission to the program is free of charge.
Find out more.
---
Program accreditation data
The BTEC Level 3 National Diploma in HOSPITALITY, code 500/8196/2 (National Qualifications Framework (QCF) Qualification), is accredited in England, Wales and Northern Ireland until 31.08.2020 . From September 2020, the implementation of the updated qualification program will start.
Diploma sample:
BTEC diploma is awarded by Pearson Education Ltd, the largest examination body in the UK and the world, which develops academic (Edexcel) and vocational (BTEC, LCCI) curricula and tests the knowledge and skills acquired through them at more than 25,000 educational establishments in the UK and in more than 100 countries around the world. HOTEL SCHOOL Hotel Management College has been an accredited BTEC education centre since 2012. 

Find out more.
In Latvia, BTEC educational programs are considered a non-formal education, because after completing BTEC programs, not Latvian state-recognized educational document, but the UK state-recognized educational document is issued.
---
Career and progression opportunities for graduates of the program
The BTEC 3 program is a vocational education chosen by those learners who are focused on acquiring a required profession in the shortest possible time. Graduates of the program have good employment prospects not only in Latvia, but all over the world, because BTEC is an internationally recognized brand that guarantees high quality education. Therefore, it is highly valued by both foreign employers and universities.
The BTEC 3 Diploma in the UK allows you to enter the first year of a college or university in the BTEC 5 or Bachelor's program in Tourism or Hospitality Management. Potential educational institutions for studies can be found using the Degree Course Finder database (if necessary, ask our student service staff how to use it correctly).
---
Requirements for applying to UK vocational education programs (BTEC 3)
HOTEL SCHOOL examines the profile of potential students, assessing a person's ability to master the BTEC program. To be eligible, you must meet at least one of the following criteria:
completed general basic education;
acquired professional or vocational education in the hospitality industry;
work experience in the hospitality industry.
Students who have not previously completed a course of education in English must demonstrate English language proficiency at B2 level in accordance with the Common European Framework of Reference for Languages ​​or present IELTS 5.5 certificate or equivalent.
Read the full Admission Requirements for BTEC 3 programs.