Hospitality Service Organization (EQF 5)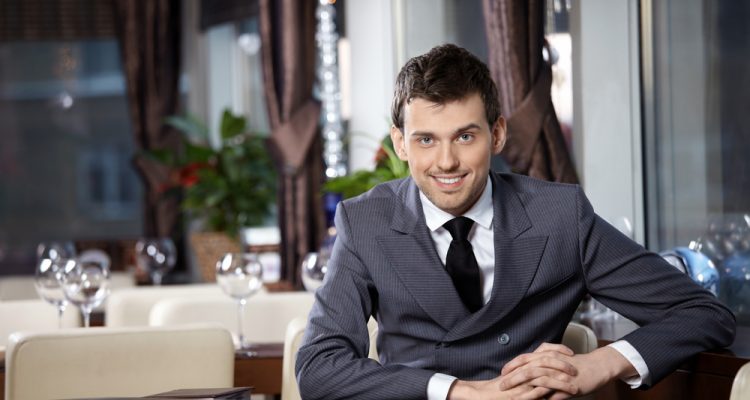 Latvian Diploma and Hotel Services Organizer Qualification 
"Hospitality Service Organization" is professional higher education program that awards graduated students with EQF Level 5 Hotel Service Organizer qualification diploma (EQF – European Qualifications Framework). EQF 5 is equal to the following national qualifications across Europe – UK HNC, HND, Foundation Degree, RQF levels 4 & 5, Certificate of Higher Education, Diploma of Higher Education, Scottish Advanced Higher and others.
---
Program specifications
In order to earn HOTEL SCHOOL diploma and Hotel Services Organizer qualification, students have to cover the certain amount of subjects and get the required amount of credit points. All subjects are divided into three years:
YEAR 1
Professional English/Latvian for foreign students
Professional Spanish /German language
Academic writing and presentation skills
Business communication
Contemporary hospitality industry
Rooms divisions operations management
Food and Beverage department management
Contemporary gastronomy
Developing manager
Business management
Finances and accounting
Human resource management
Sustainability and resource management
Civil law
Internship
YEAR 2
Property management systems
SPA services at the hotel
Conference and banqueting management
Bar and cellar management
Facilities operations management
Marketing for hospitality
Sales and promotion
Quality management in business
Customer relationship management
Law for hospitality
Macroeconomics
introduction to travel and tourism industry
Multicultural work environment
Internship
YEAR 3
Qualification practice / internship
Development and defense of  the qualification paper
---
Studies duration and internships 
The program duration is 2.3 years or 5 semesters, during which 90 Latvian credit points (LCP) should be earned.  At the end of the program you have to defend your diploma paper. Studies include lectures and workshops (e.g. hotel management programs, master classes in wine tasting etc.) as well as internships in hotels.
The internship plan includes 2 stages of training:
The first internship is organized in the winter (from the end of December to January). It takes place in 4-5 * Latvian hotels (for example, in Riga hotels of the Radisson Blu brand).
The second stage is a summer internship (from the end of May to the beginning of September). In this case, you can select one of the offers HOTEL SCHOOL partners in Latvia or abroad. Both during the winter and summer internships you have the opportunity to independently negotiate contract terms and conditions with the employer.
Learn more about Internships and Scholarships >>
General Entry Requirements
The minimum requirements for admission to HOTEL SCHOOL higher educational program:
Successfully completed senior-secondary education / or the general certificate of education (GCE) Advanced Level or A Level.
​For courses delivered in English – English language skills at a level equivalent to Upper Intermediate or higher (CEFR – B2 / PTE – 51 / IELTS 5.5) – if applicable.
Positive and service-oriented personality, passion for working in hospitality.
When considering acceptance on a BTEC Higher Nationals, HOTEL SCHOOL may recognize applicants' prior learning or work related experience.