Our values ​​and mission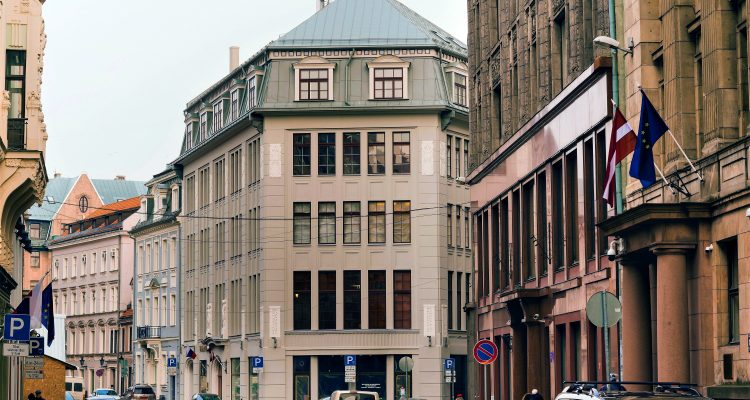 Our values ​​and mission
The main principles of the College activity:
the legal basis of the College activity is the Higher Education Law, the Education Act, the Vocational Education Law, the Law on Scientific Activity, other legislation of the Republic of Latvia and the College Regulations;
the College has got an established specialization – professional education in the field of hospitality;
the study process in the College is organized in accordance with the principles of a student-centred approach, academic honesty and internal quality management;
the academic staff of the College include hospitality industry practitioners with significant work experience in hotel leadership positions;
within the framework of the studies, the College provides internships to every student at high-level hotels in Latvia and abroad, thus allowing to gain international work experience in world-renowned hospitality brand companies;
the College exercises non-discriminatory attitude to all its students, staff and business partners and aims to avoid situations of conflict of interest;
the College aims to promote sustainable tourism principles in the hospitality sector.
HOTEL SCHOOL mission
The mission of the College is to provide quality higher professional education in the field of hospitality and to help to launch a career at leading hospitality companies both locally and globally.
HOTEL SCHOOL vision
The vision of the College is to become a recognized and internationally competitive higher education institution, which prepares highly qualified and motivated specialists – the leaders of the future hospitality industry.
HOTEL SCHOOL development priorities
In order to ensure the long-term operation and competitiveness of HOTEL SCHOOL, as well as to achieve the integration of HOTEL SCHOOL into the European Higher Education Area, the management of HOTEL SCHOOL has identified 8 priority development directions formulated in the Development Strategy 2016-2022.
Those are:
accreditation
expansion of the offer of study programs
staff capacity building
development of material and technical resources
development of informative and methodological resources
development of research potential
international cooperation and internationalization
increasing the number of students
Full Development Strategy 2016-2022 can be found 
here.
---
In 2021, HOTEL SCHOOL produced an important planning document for the next period, "HOTEL SCHOOL Hotel Management College Modernisation and Internationalization Strategy 2021-2027".