Hospitality Service Specialist (EQF 4)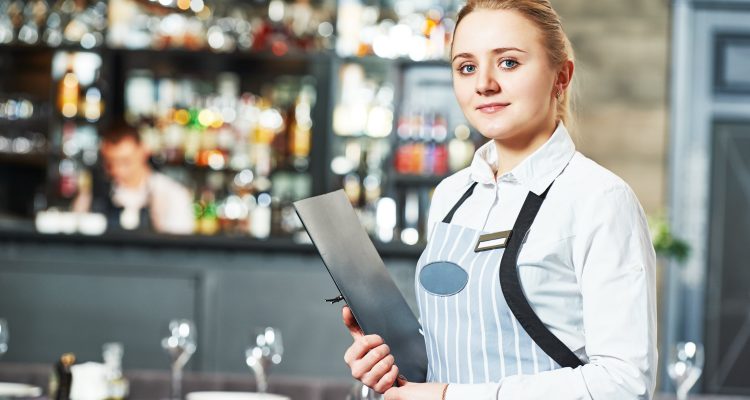 Do you feel like a citizen of the world? Do you want to explore other countries, working with tourists and looking for new horizons yourself? If your answer is "Yes!", then the professional education programme "Hospitality Service Specialist" will be a great start to unleash your full potential! Get a professional qualification within a year and at the end of the programme start to work, discover yourself and the world together with "HOTEL SCHOOL" Hotel Management College!
---
Content of the programme
Throughout the programme you will:
explore the basic principles of providing hospitality services and how to provide the best service to each guest
understand the operational work of a hospitality company, learning the main processes and expected results
be trained to prepare space for receiving guests, including for conferences and events
learn guest service procedures
master skills in using hotel management software tools
apply theoretical knowledge in practice, carrying out reception of guests in a high-class hotel.
---
Study process and internship
The duration of the programme is 10 months or 2 semesters, during which 960 contact hours are planned. Training includes theoretical classes and seminars, as well as workshops in HOTEL SCHOOL's restaurant. Classes are taught by experienced 5 * hotel managers from various departments.
As the programme is partially implemented as work-based education, classes in several subjects take place in real hospitality companies in Latvia. There also are regular guest lectures by leaders of hospitality industry from abroad.
To all students of the programme, we provide opportunities to have internships in 5* hotels in one of the most visited countries in the world – Italy! With financial support from Erasmus+, we will cover travel, accommodation, and insurance costs!
A final exam must be taken at the end of the programme.
---
Tuition fees
The programme tuition fee is EUR 3,000 per year or EUR 320 per month for EU citizens. The programme tuition fee for non-EU citizens is EUR 4,000 per year.
Learn more about the Tuition Fees.
---
Admission requirements
Admission to the programme is possible after obtaining general secondary education. Applicants are required to know the language in which the programme is being delivered. HOTEL SCHOOL may arrange a language test face-to-face or online.
Read the full admission rules for continuing education programmes.
---
Career and progression opportunities for graduates of the programme
The acquired qualification allows to work in local and foreign hospitality companies.
The subjects learned during the programme are formally recognized when enrolling to higher education programmes at HOTEL SCHOOL. Learn more about the study opportunities we offer!
---