Internships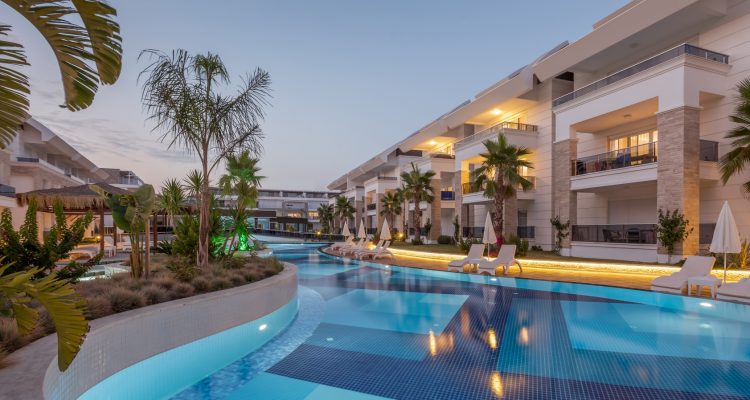 Guaranteed paid internships in 4*-5* hotels worldwide!
Gain your experience in the best hotels worldwide! An important part of studies is the practical training – each student can choose from many offers from HOTEL SCHOOL partners to gain a practical experience in Latvian or international hotels of leading brands in Italy, Germany, Spain, Greece and other countries. Students receive a scholarship of up to EUR 1000 per month during the international practical training.
 See more about our partners – Partners and Accreditation
---
HOTEL SCHOOL  is cooperating with the leading Latvian (Radisson Blu, Tallink, etc.), as well as foreign hotels in Germany, the Czech Republic, Spain, Greece, Cyprus, Turkey and other countries. These are 4-5 * hotels, some of which are participants of the prestigious association "The Leading Hotels of the World", others are prized winners of the internationally recognized "World Travel Award". Internships in these hotels is your key to success for building a career after graduation, because during your working experience you will gain experience and also get to know the largest employers in the hospitality industry! Our partners are covering accommodation and catering expenses, in some countries also travel and insurance costs.
---
International, Local  or Individual Internships
| | |
| --- | --- |
| in Spain: Period: 3-5 months Duties: work in animation department / work in Food & Beverage department / work in Front Office During the practice you receive scholarship of 300-350 Euro per month The employer provides accommodation and meal during the practice | |
| | |
| --- | --- |
| in Greece and Cyprus: Period: 3-6 months Duties: work in Food & Beverage department / in the information centre (guest relations) During the practice you receive scholarship of 380-420 Euro per month The employer provides accommodation and meal during the practice | |
| | |
| --- | --- |
| in Germany: Period: 3-6 months Duties: work in Food & Beverage department (with good German skills) / Housekeeping (with basic German) During the practice you receive scholarship of 350-550 Euro per month The employer pays for travel expenses in the amount of EUR 150 The employer provides room and board during practice The employer covers the cost of medical insurance After the practice graduate students receive a job offer! | |
| | |
| --- | --- |
| in the United States: Period: 5-12 months Duties: work in managerial positions in the most popular and trendy cities in USA, such as New York, San Francisco, Washington, New Orleans During the practice you entitled to  $ 14-20 per hour salaries ($ 30000-40000 per year) | |
| | |
| --- | --- |
| in Latvia:Period: from 3 weeks to 3 months Duties: work in Front Office / work in Food & Beverage department / Housekeeping / work in conference & banqueting department | |
| Individually planned internship: Students also can choose individual internship placements. If the student already has a full-time or part-time position in hospitality industry and wishes to continue it, HOTEL SCHOOL will accept this position and count it towards the internship report. This option will be especially useful for e-Learning students, as they are permitted to have their internships in their residential countries and then provide a full report on it. | |
---
Have any more questions? Feel free to ask.

Internship Service – Anete Bērza E-mail: internships@hotelschool.lv ​Phone: +371 67213037

Skype name: hotelschool.riga