Summer School 2020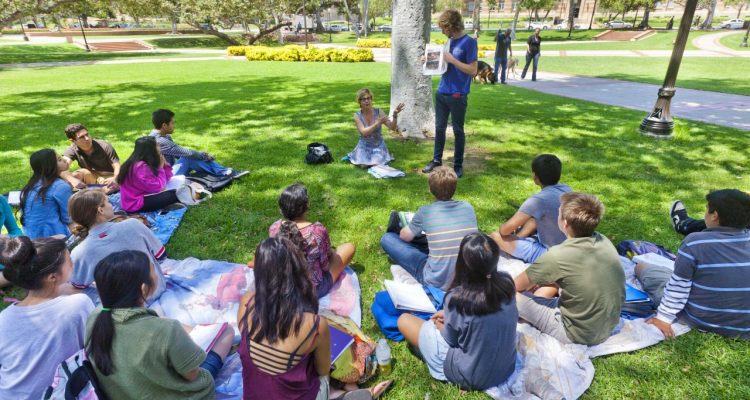 ​Summer School 2020
"LATVIA – THE LAND THAT INSPIRES"
Great summer experience from June 1, 2020 every two weeks!

​Hello from Latvia – the member state of the European Union!
We would like to offer you a great opportunity to get to know Latvian heritage and to participate in Summer School 2020! Within the program of the Summer School 2020 "LATVIA – THE LAND THAT INSPIRES" , you will have an opportunity to choose the language you will be learning – Russian language course or English language course. No or little previous knowledge of Russian language is required; tutors will use English as the main communication language with the group.
What you will get with our Summer School:
Tourist Destination course (64h) – in English and Russian
Courses on Latvian history, culture and art / with additional language courses – Russian or English language
Visiting museums, exhibitions, historical sites in Riga and outside
Creating your own exhibition and presenting it to the participants
Summer School 2020 participants will improve their Latvian and English language knowledge, take part in seminars and workshops under the guidance of tutors, as well as to engage in a multidisciplinary and multicultural events and excursions. Applicants should be fluent in English and be prepared to work in groups.
After participants will successfully pass the test, they are awarded with 2 credit points (3 ECTS), other participants of the courses will receive an attendance certificate. Participation fee is 2200 Euro, including registration fees, learning program, accommodation, food services and socializing programs. The participants themselves must pay for travel, visa and insurance costs.
Participants may find more information about Summer School 2020 program and fill in the online application form here on this page or by contacting HOTEL SCHOOL  directly.
---
Why Riga? A Journey Through Latvia
---
Resort City – Jūrmala
---
Cities of Bauska, Rundale, Mezotne
---
Views of Latvia in Summer 
---
Please fill in the application form
Error, please fill in the form