Doors Open Days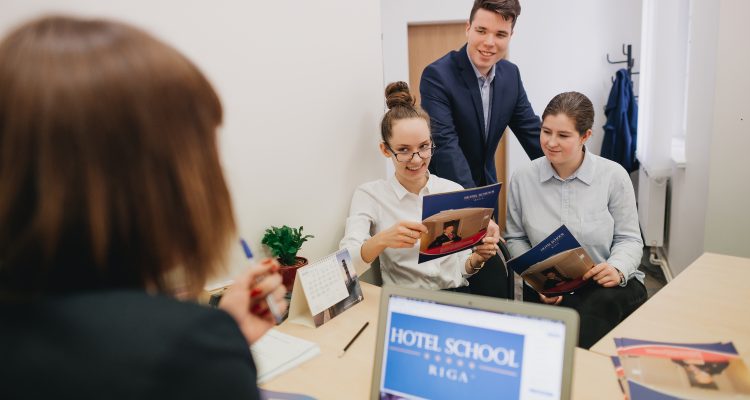 Doors Open Days 2020
Attend Doors Open Days and Get a 50% Discount on Certain Courses and Programs!*
HOTEL SCHOOL Hotel Management College opens its doors for a whole three days again this year — a chance for prospective students and their advisers to see what we have to offer!
DAY 1 – March 9, 2020
DAY 2 – April 20, 2020
DAY 3 – May 20, 2020

Additional DAY 4 – June 30, 2020
Exhibits and demonstrations, talks on educational programs options, and guided tours of college premises, auditoriums, training kitchen and restaurant and other facilities will take place.
Staff and students will be on hand to answer questions and to provide information and advice.
The main activities run from 16:00 on each of those dates.
However, there will be a presentation about the educational programs we offer at 17:00 on each of the days.
Programmes and leaflets will be issued on arrival, but a preview (which will be updated  the event date approaches) will be available on our website.
*Discount is applicable to the first payment when applying for studies in the first-level professional higher education program "Hospitality Service Management (EQF 5)", for the academic year 2020/2021. To be granted this discount to have to sign an agreement during one of the Door Open Day event dates. Discount can applicable also if you are applying for a state-guaranteed educational loan. 
---
Please fill in short form to confirm your attendance
Error, please fill in the form
---
We hope to see you all soon!